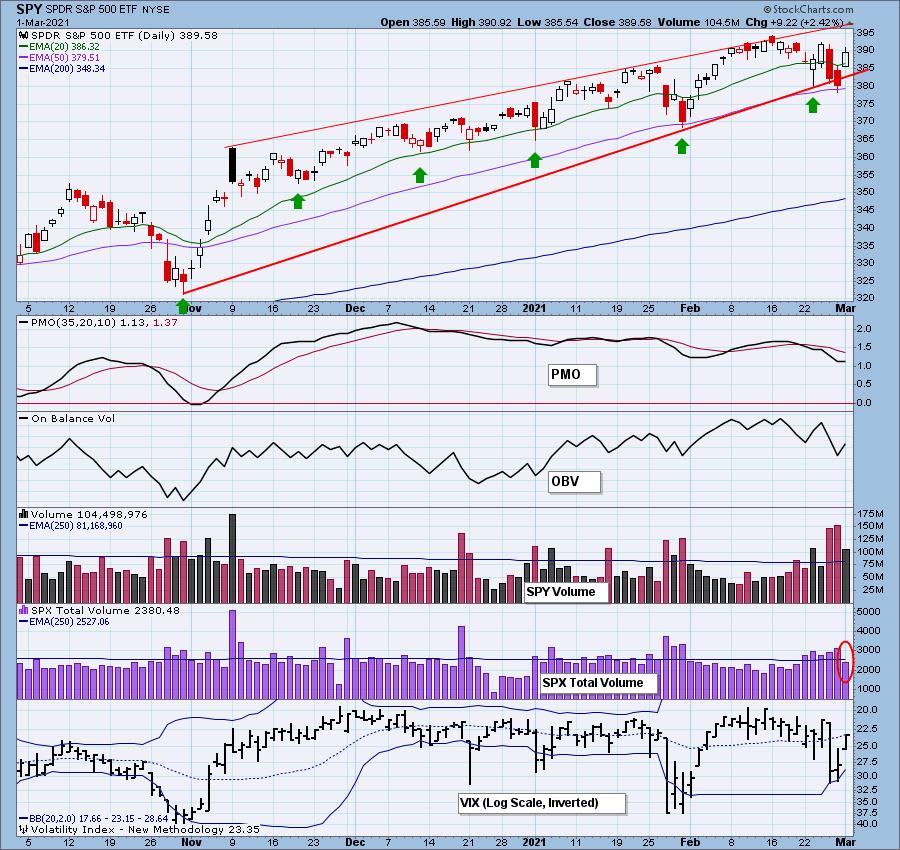 DecisionPoint Alert Members Only
DP ALERT: Where's the Volume?
Today was officially a "climax" day, but where was the volume? Given the strong upside move today, we would expect to see higher Total Volume on the SPX. Clearly we did see a bump in SPY volume which can confirm this climax...